Ways to Give

The Helen Johnson Babies Alumni Fund
You may make a gift directly to the Babies Alumni Fund, which annually grants a research award to a Fellow in Maternal-Fetal Medicine. The Babies Alumni Fund is named in honor of former board member Helen Johnson, who rendered more than a decade of service to the Fund. Individuals who were born at Chicago Lying-In Hospital and parents of babies delivered at the Hospital comprise the Hospital's Babies Alumni population.
The Cecilia L. Elliott Endowment Fund
You may make a gift to the Elliott Fund to honor friends or family members on special occasions or in memory of someone. Upon receiving such a gift, the Board will send an appropriate card to the person or the family of the person being honored. Supporting the mission of the Chicago Lying-in Hospital Board, the Cecilia L. Elliott Endowment Fund is named in honor of the mother of former board member, Bettie Fishbein, who made a generous initial contribution to establish the Fund.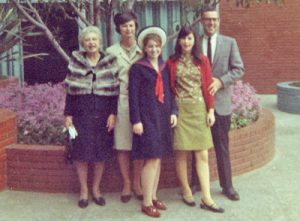 Annual Fundraising Appeals
Each spring and at year's end,the Board appeals directly to supporters of Chicago Lying-in Hospital, to raise funds to meet its mission. The support garnered by those appeals has been crucial in assisting with patient services and in addressing the Board's commitment to promote research and education.
To Donate to This Organization
Checks may be made payable to: Chicago Lying-in Hospital Board of Directors. If you would like, please specify a fund or project to which you wish to have your gift applied. Feel free to contact us with any questions.
Contact Us
Chicago Lying-in Hospital Board of Directors
5841 South Maryland Avenue, MC 2050
Chicago, IL 60637
Email: cliboardmanager@gmail.com
Ph: 773-702-9642